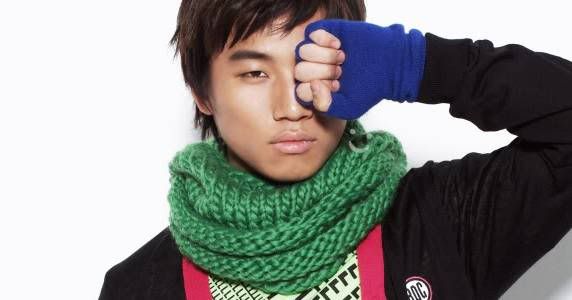 ...And another male idol gets hit with the
September curse
! Though Daesung's car accident occurred in August, it seems like he hasn't been able to escape the plague that's been hitting boy group members left and right. On the 18th, YG Entertainment announced that this
Big Bang
member wouldn't be able to join his fellow members onstage at the international
Asia Song Festival
tomorrow. "He has almost fully recovered," an official stated, "but we decided he is not ready to go on stage yet."
After suffering a nose fracture then undergoing surgery last month, Daesung is on the road to recovery - however, he will stay off the live stage for a bit longer. Fortunately, Daesung's other activities, including his anticipated return to Family Outing, haven't been changed, and he will make his full
return
very soon.
Despite ASF's
killer line-up
, these notable absences will not be overlooked, first with
Kangin
of
Super Junior
, and now Daesung. Though the likelihood of any more drop-outs is unlikely (knock on wood), the presence of these two on stage will be missed.
Source: asiae