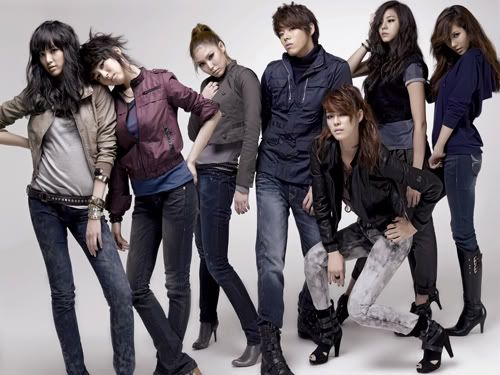 As reported earlier, female idol group After School had joined existing model, Taegoon as models for fashion apparel, Dressed to Kill!

New pictures of Park Gahee, UEE and Taegoon from the photoshoot have been released and, boy, are they a sight to behold! If you take a look at the pictures yourself, you will understand why the sexy six were appropriate candidates to advertise the Fall/Winter collection for 2009 with Taegoon. Even without revealing any skin, they rocked the modern, sultry look in smokey eye make-up and wavy hair like true "diva diva di-di-di-di-divas".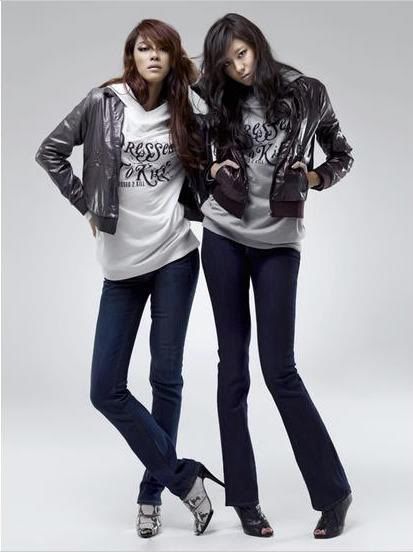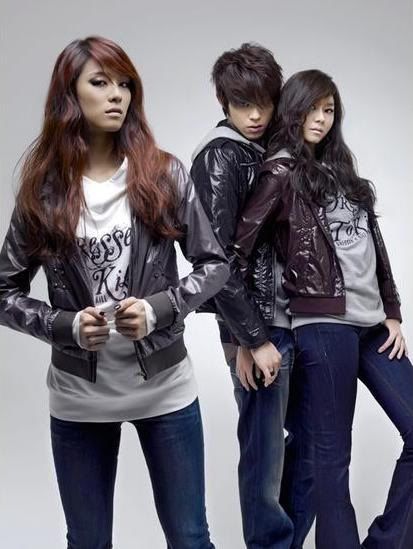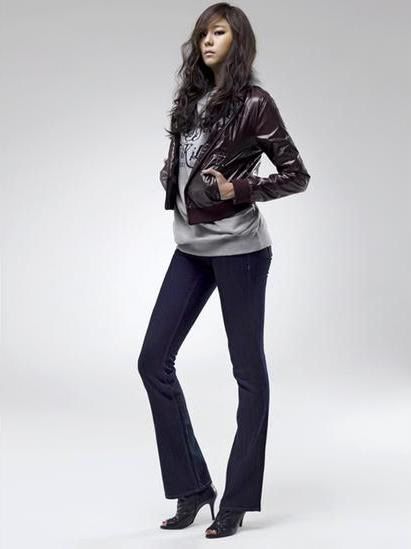 I, for one, am baffled by how beautifully sculpted their legs are. What could their secret to long legs possibly be? Contrary to popular belief, dairy intake is not the answer; trust me, I would know. It was recently that I discovered chugging massive amounts of milk three times a day for God-knows-how-many-years will only induce painful bowel movements after five minutes of consummation, forcing me to stay within running distance of a toilet at all times. Needless to say, it gave me a whole new meaning to After School's "Ah".

On a serious note, fans have much to anticipate as After School will be making a comeback this October. Who's excited?

Source: allkpop