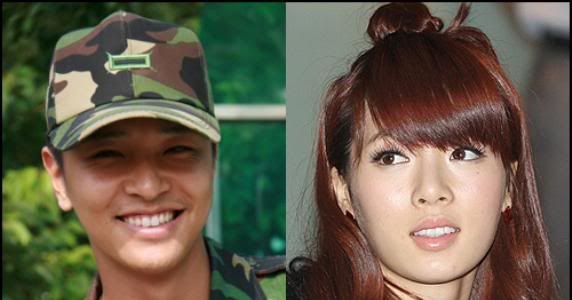 4minute's Kim HyunA recently stated "Since I was young I was a fan of Jung Hoon oppa," showing some love for Kim Jung Hoon.

HyunA was a fan of Kim Jung Hoon ever since he debuted as a member of the group UN back in 2000. She's also a member of his fan club, and checks in on Kim Jung Hoon's well-being every now and then, showing her everlasting love for the singer. When HyunA received a copy of Kim Jung Hoon's most recent album through her manager, she was extremely overjoyed.

An official on behalf of HyunA stated, "Ever since she was young, she showed encouraging support for Kim Jung Hoon as a fan. She wishes Jung Hoon the best during his time in the army."
Source: allkpop