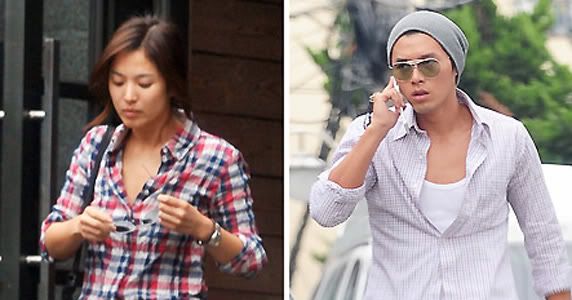 OMG! Top stars
Hyun Bin
and
Song Hye Gyo
are dating!
They have been dating for about
2 months
now.
Hyun Bin and Song Hye Gyo had met on the set of KBS2TV's
The World They Live In
as the leading couple.
Hyun Bin's managment agency said,
"They have not been dating for a long time. After The World They Live In finished, they continued to stay in touch, and that is probably how they became closer."
Song Hye Gyo's management also confirmed in a phone interview that she is currently dating Hyun Bin and that their relationship is stable.
Hyun Bin who was in Pusan filming for his drama,
Friend, Our Legend
not long ago, was spotted constantly calling and texting Song Hye Gyo during breaks in between filming. It was exactly this long separation which led to them discovering that they couldn't do without each other. After filming for his drama ended, Hyun Bin returned to Seoul in June and confessed his feelings for Song Hye Gyo as they started dating.
What a gorgeous couple! At least we know they will make pretty babies!!