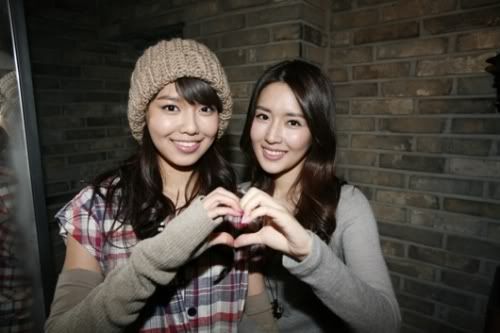 Remember SNSD SooYoung's JOTA sister, Soo Jin, on the show Introducing A Star's Friend? Well, she is on her way to become a star just like her younger sister because she will be appearing in the musical "Jack The Ripper".

Soo Jin has been preparing a lot for her role of Gloria in the production which is set to kick off in December, which also stars Ahn Jae Wook. She has said her dreams are finally coming true with the debut of her musical career.




The last time we saw Soo Jin we heard her voice and saw her dancing skills, and if I can recall, she wasn't half bad. BUT we all have seen SNSD's horror film acting abilities (or lack thereof) and if those abilities are in Soo Jin's genes, she'll be going nowhere fast. Therefore I can't be too hopeful of Soo Jin's career as an actress in a horror musical, but hopefully she's got some talent. A pretty face like that shouldn't go to waste.

Do you think she'll be successful?
Cr. allkpop