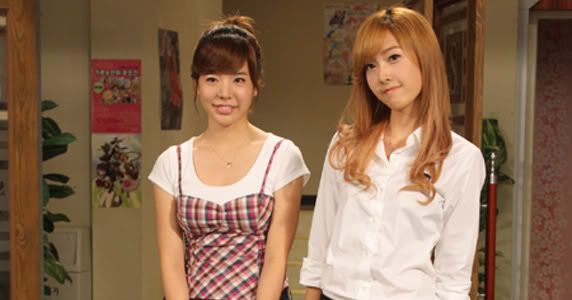 We previously bought you the story that SNSD members, Jessica and Sunny will be making cameo appearances for MBC's sitcom, Tae Hee, Hye Kyo, Ji Hyun. Well, that episode has just finished airing not too long ago and here are the cuts, many thanks to CodeMonmonSeason2.

Since it's a fresh release, there are no subs yet. But it's quite easy to understand at certain parts since Jessica is playing as a English teacher to SHINee's Taemin and talks randomly in english. Other notable highlights include random dancing of Naengmyun by Jessica and Taemin, after Taemin's mother offers it to her at 5.52 and the random Genie dance at 7.44 was really hilarious as everyone joined in, Bollywood style to close the episode.



Although it's not fair to judge since it's only a short cameo, what do you think of their acting?
Cr. allkpop