Ever since
2PM
began promotions for their single
I Hate You
, member
Junsu
has constantly been covering his adorable face with those annoying face masks, both on and off the stage. The general consensus was that he had gotten sick, and the face mask was worn to prevent the spread of any germs to fellow members or fans. There was also talk that Junsu underwent surgery for rhinitis, the technical term for a runny nose, which would've explained the face mask being used to stop any nasal drippage.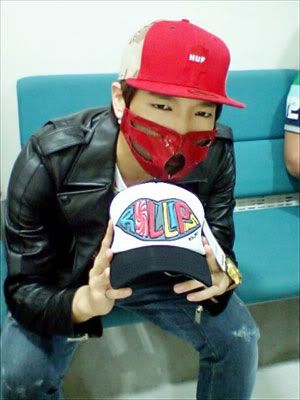 But netizens have noticed that in recent photos of Junsu, his smile seems to have changed. In earlier photos, his gums were always clearly visible whenever he smiled.
In these photos taken a couple days ago, Junsu's gums are, well, noticeably not there anymore.
On some occasions, he had worn a mask that covered both his nose and mouth at once, while at other times, the mask only covered his mouth area. So perhaps, in addition to rhinitis surgery, he also went through a procedure to get his gummy smile fixed? What do you guys think? Whether it's true or not, 2PM Hottests will hopefully continue to support Junsu. Gummy smile or not, this boy is dazzling.
Cr. allkpop