As a follow-up to that nice little preview of
2PM
in the September issue of
Cosmopolitan
, here are the scans from the magazine with plenty of half open shirts and bare chests.
Junho
and
Wooyoung
apparently got the special shirts, while
Chansung
and
Taecyeon
have some ridiculously long legs. Group leader
Jaebeom
is missing from the scans, unfortunately. But my goodness, these boys know how to tease--I can't handle the sexiness. Stop fumbling around with those buttons and just take the shirts off, already!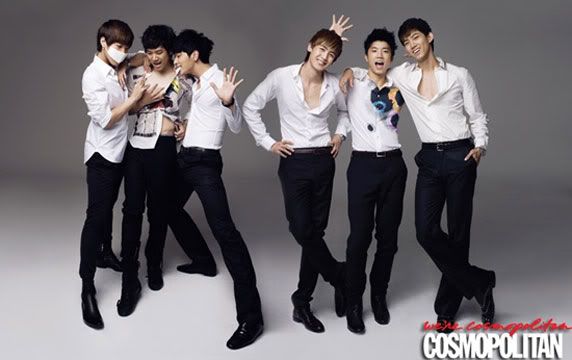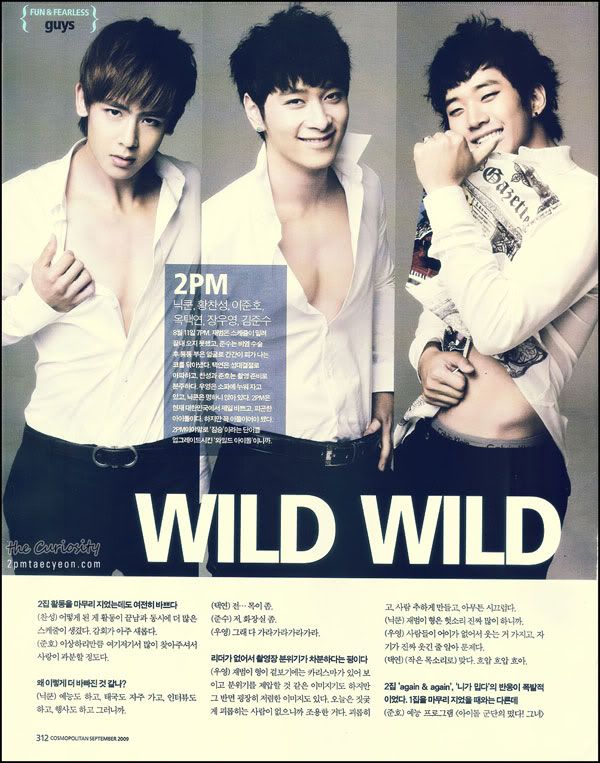 Thanks to
One Day Room
for the scans!