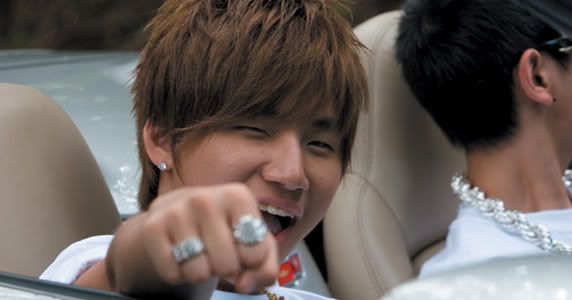 We reported earlier this morning that Daesung would be
getting operated
on today, 19th August for his
horrific multiple fractures
suffered in a car accident last week, while returning to Seoul from recording
Family Outing
.
The operation was a success as we speak.
According to sources at the hospital, Daesung was wheeled into the operation room at 11.30am and placed under general anesthesia. The operation on his fractured bones around the eye and nose area lasted for about four hours, ending at around 3.30pm. YG Entertainment said on the 19th, "Daesung's operation was a success and we will be focusing on his recovery now." His projected recuperation time is set at 8 weeks although that could be shortened depending on Daesung's condition. No operation will be done on Daesung's spinal chord which will be treated normally. But in any case, YG Entertainment will not rush Daesung back to work until he's near 100%.
Daesung's injuries have already seen changes made to his schedule. Daesung dropped out of his musical,
Shouting
which started on 12th August. He will also miss the recording of
Family Outing
between 24 - 25th August. In addition, Big Bang's
Japan concert tour
has been moved to early 2010 to accomodate Daesung's recovery.
All in all, we wish Daesung a speedy recovery.