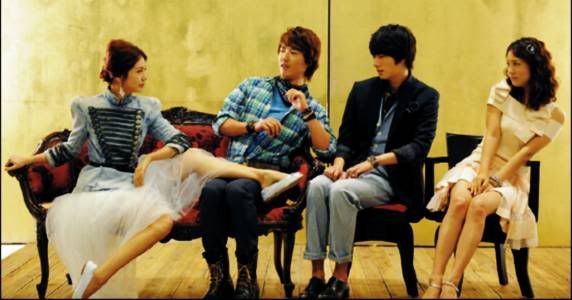 Before you ask - no, I have no idea what a 'dash girl' is either. Google wasn't much help, so unless Yoon Eun Hye's latest track is about inline skates, I'm calling Engrish shenanigans on this one.

There are twenty-four hours left before the first episode of My Fair Lady is out, and the entire OST has just been released! After the announcement of her contribution to this comedy-romance drama's OST, Dash Girl doesn't disappoint, despite the weird title. I could do without the autotune overdose, but with a pop, Britney-esque beat and cheerful melody, this track is undeniably catchy. It's awesome to hear this former Baby VOX member singing again; I'm digging this track!



This OST also features Davichi, check out their song Hot Stuff:



So what do you guys think, are Dash Girl & Hot Stuff hits or misses?

Thanks to XxtenerifexX for the clips!