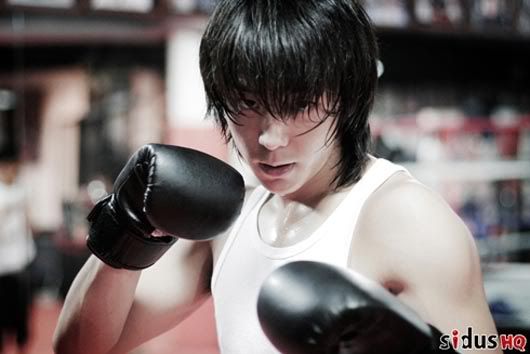 We've seen training photos of Kim Bum, star of SBS's Dream, and now we turn to one of the lesser characters. Here we have Hyun-woo, member of pop group 24/7 and part of the "Flower Fighters" crew, which is the team of hard-bodied, good-looking athletes that includes Julien Kang, Marco, and singer Chung Lim.
These latest shots feature Hyun-woo in fighting form as he trains in mixed martial arts. He also attended action school to beef up his training regimen, often working out for up to nine hours a day. His new tough image as "Narcissus" (his nickname within the Flower Fighers) shows him in a wholly new light from the cute, romantic image he had portrayed in the sitcom Tae-hee, Hye-gyo, Ji-hyun.
Dream airs on Mondays and Tuesdays on SBS.
source:
arts news
Translations:
dramabeans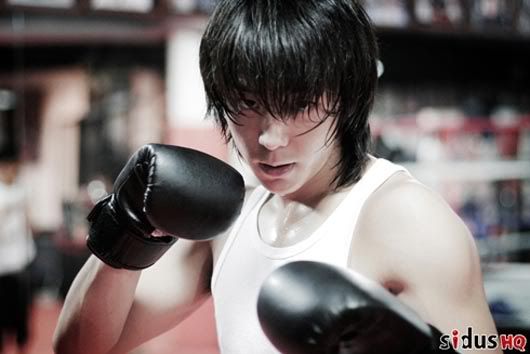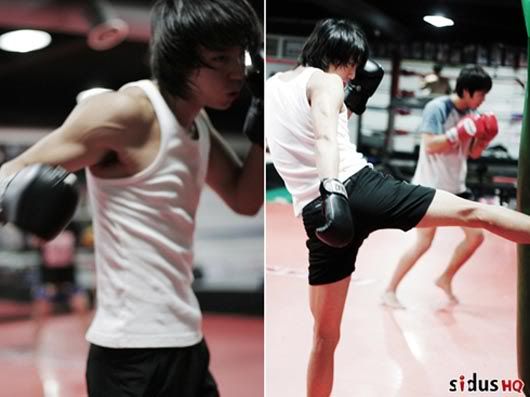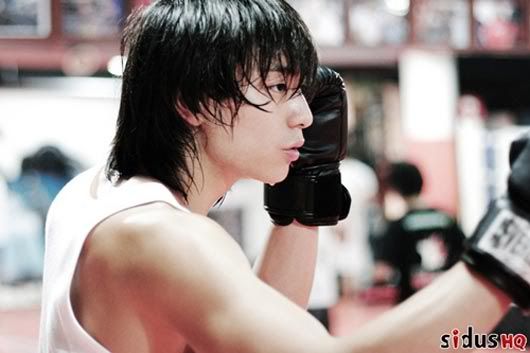 24/7 -
그녀석의 여자 (That Guy's Woman)
MV feat. Yoona [Snsd/Girls Generation]